WINDOW SHOPPING:
INFANTILE WINDOW ORNAMENTS
INSTALLATION IN THE WINDOWS OF SAM & SEB
208 BEDFORD AVENUE, WILLIAMSBURG BROOKLYN
APRIL 28-JUNE 7. 12-7 MON THRU SUN
718 486 8300

PART OF LARGE EXHIBITION ON BEDFORD AVENUE,
A PROJECT OF EYEWASH, CURATED BY LARRY WALCZAK,
WWW.EYEWASH.CC
NORTH 3RD STREET TO NORTH 9TH STREET
29 PARTICIPATING STORES

IMAGES OF THE INSTALLATION: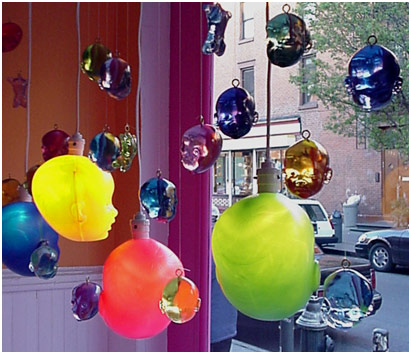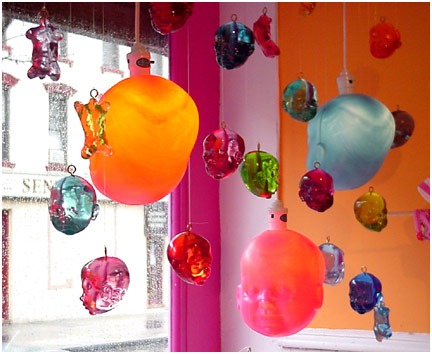 Infantile Window Ornaments consists of polystyrene baby head lights, cast polyester resin baby heads, and cast resin tiny male torsos. The installation uses components from my previous work from the mid 90's to compliment the vivid colors and aesthetic of Sam & Seb, a baby store. The components are for sale individually.
MORE IMAGES OF THIS INSTALLATION

HOLLAND TUNNEL
NEW PHOTOGRAPHS
NEW SCULPTURE

IMAGES CONTENTS PAGE
BIO & CONTACT